Shocking news, archaeologists have admitted to a, err, huge historical cock-up.
Cerne Abbas Giant: Snails show chalk hill figure 'not prehistoric'. Snails have shown an ancient naked figure sculpted into a chalk hillside is unlikely to be prehistoric as hoped, archaeologists have said. Tests of soil samples extracted from Dorset's Cerne Abbas Giant to determine its exact age have been delayed by the coronavirus epidemic. They are not due until later in the year. However, land snail shells found in the samples suggest it may date to medieval times, separate tests have found.
Snails? What snails?
Martin Papworth, senior archaeologist at the National Trust, and environmental archaeologist Mike Allen said two species of snail that appeared for the first time in Britain in the Roman period - thought to have been brought over from France as food - were not found at the site. However, microscopic species, found for the first time in the medieval period during the 13th and 14th Centuries, have been discovered in the samples. The National Trust project, in which soil was taken from the giant's elbows and feet, was carried out to celebrate its 100-year ownership of the site.
https://www.bbc.co.uk/news/uk-england-dorset-53313064
I'm wondering if this revisionism means Britain didn't have snails until the Romans arrived?
But good for the Cerne Abbas Giant, the archaeologists only tickled his elbows and feet. Academic modesty may have deterred them from touching his penis.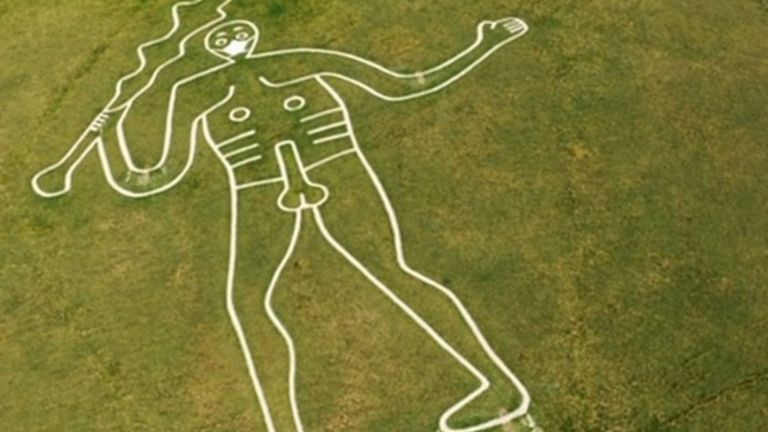 The figure has been unofficially altered several times before, most recently during the coronavirus pandemic when it was given a mask