Ma wee cousin Doogie MacBoreades sends news from north of the border.
New Stone Age: Discovery of massive island ritual site
The discovery of a cursus monument site at Tormore on the Isle of Arran, which is more than a kilometre long, is helping to reshape Neolithic history in Scotland with such landmarks usually associated with the east coast.
You'll just have to be patient whle we get past the usual "high status elite ritual" stuff.
Cursus monuments were often defined by long lines of timber posts, forming a long rectangle, and were amongst the most spectacular features in the Neolithic landscape. The posts may have served as a procession route, perhaps to honour the dead.
Dave Cowley, Rapid Archaeological Mapping Programme Manager at Historic Environment Scotland, says
"

I think if you asked the survey team what they thought they were most likely to find on Arran, I would bet you no one would say a Neolithic cursus monument
I bet no one will not say that as they get LIDAR over more west coast causeways.
"

There is no other on Arran, its unique on the island, there is one more in Kilmartin Glen and that is pretty much it for the western seaboard.
It's unique, apart from the other ones.
"

What this example at Tormore tells is there are probably actually many more on them but because they were built from timber, you are not likely to see them in the unimproved peat landscape of the west coast
Until they get LIDAR over more west coast causeways.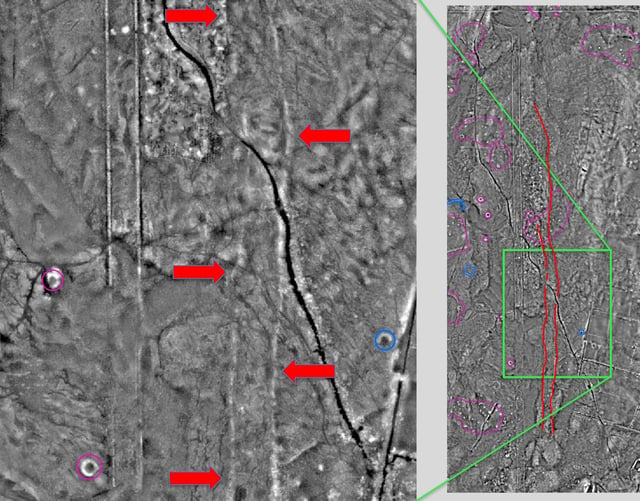 https://www.scotsman.com/heritage-and-r ... te-3105420